6 must-see locations in Paris
Paris is, without a doubt, an open-air museum; and there is nothing better than discovering it by getting lost in its narrow and beautiful streets. But although everything is amazing, there are some must-see locations in Paris you can't miss.
Eiffel Tower
The Iron Lady is definitely the most important place in any visit to the city of lights. Is there something more impactful or beautiful than the tower? Yes there is: the tower lit during the night. You can enjoy this structure from anywhere in the city, but the best place to admire it is Champ de Mars, the park which is at the feet of this iron structure of almost 300m high.
While visiting do not forget to also go to Trocadero where you have the best view of the Tower and its beautiful gardens. Plus is a perfect location for a good instagram or facebook picture ;).
You have many options to visit the Eiffel Tower which you can find in this link: https://www.toureiffel.paris/es/tarifas-horarios
Arc de Triomphe
Ordered by Napoleon Bonaparte to celebrate is many victories, this landmarks connects 12 different avenues. This gives this area its alternative name Étoile (french for star) as it connects these avenues in a radial way.
Right in the middle of the arch you'll see a never-extinguishing torch (The anonymous soldier memorial) and the flaming french flag. Every day there is a guard shift from the soldiers looking after the flag which is an event you can't miss.
At the top, you'll be able to experience one of the most beautiful and unusual sights of the city. You'll also be able to spot the different diagonal avenues that span from this roundabout and the Eiffel Tower.
To wrap up a nice visit to this beautiful landmark don't miss the opportunity to walk by one of the most beautiful avenues in the world: Avenue des Champs-Élysées.
The ticket to visit The Arc de Triomphe costs 12€ (9€ estudiantes).
Montmartre
The most bohemian borough is Paris which infatuates anyone that dares visiting its streets. Home to Pablo Picasso, Salvador Dalí and Van Gogh you breath art in every corner of its winding and steep streets. The movie Amelie brought a breath of fresh air bringing new tourists to this classical quarter of Paris, after almost the entire movie was filmed on these streets.
In this area you can also find the Red Zone of Paris where the famous Moulin Rouge still stands, renown for being one of the first -of many- cabarets of the area. In Place Du Tertre you'll be able to have a cup of coffee a la France sitting on a terrace with a tiny table looking at the people passing by as most Parisians do. You can also enjoy the street art everywhere around this place as the tradition of painters selling their works on the streets still remains.
At the top of this hill -after all, that's where the Mont in Montmartre comes from- you'll find The Basilica of the Sacred Heart (Sacre Coeur) of Paris with an amazing view of the city.
If you wanna see this place for yourself we suggest you to join our Montmartre Free Tour to learn and see even more!
Latin Quarter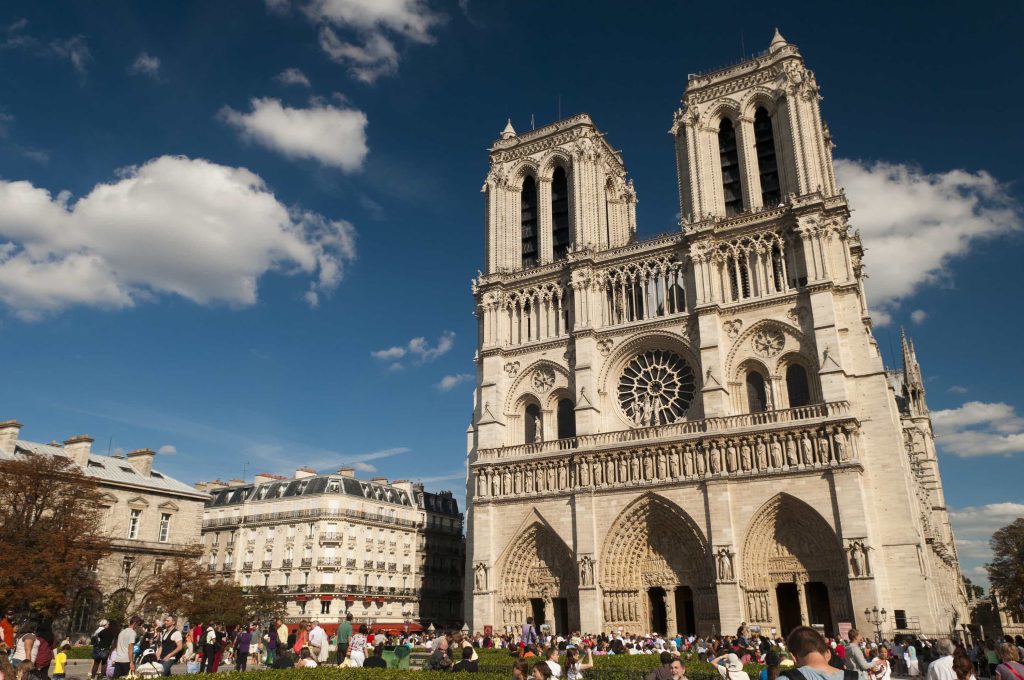 The Latin Quarter -which name comes from the language taught and spoken a long time ago in its area- has a wide array of bars and restaurants where you can enjoy traditional french cuisine.
This neighbourhood saw on its street historic personalities of the likes of Voltaire, Jean Paul Sartre, René Descartes, Louis Pasteur and Marie Curie as they have studied or taught in La Sorbonne. You can also discover Notre Dame Cathedral, featured in Victor Hugo's writings, adapted into an animated motion picture by Disney called "The Hunchback of Notre Dame".
To top it off: Shakespeare and Co., mythical bookshop in Paris famously featured in the Richard Linklater's movie "Before Sunset" or Woody Allen's "Midnight in Paris": another must-see while walking around in the city of love. In the bookshop you'll find a variety of literary workshops and books in latin or english.
To the best enjoyment of this neighbourhood we suggest to book our Latin Quarter Free Tour that will tell you all the details and secrets of this neighbourhood.
Palace of Versailles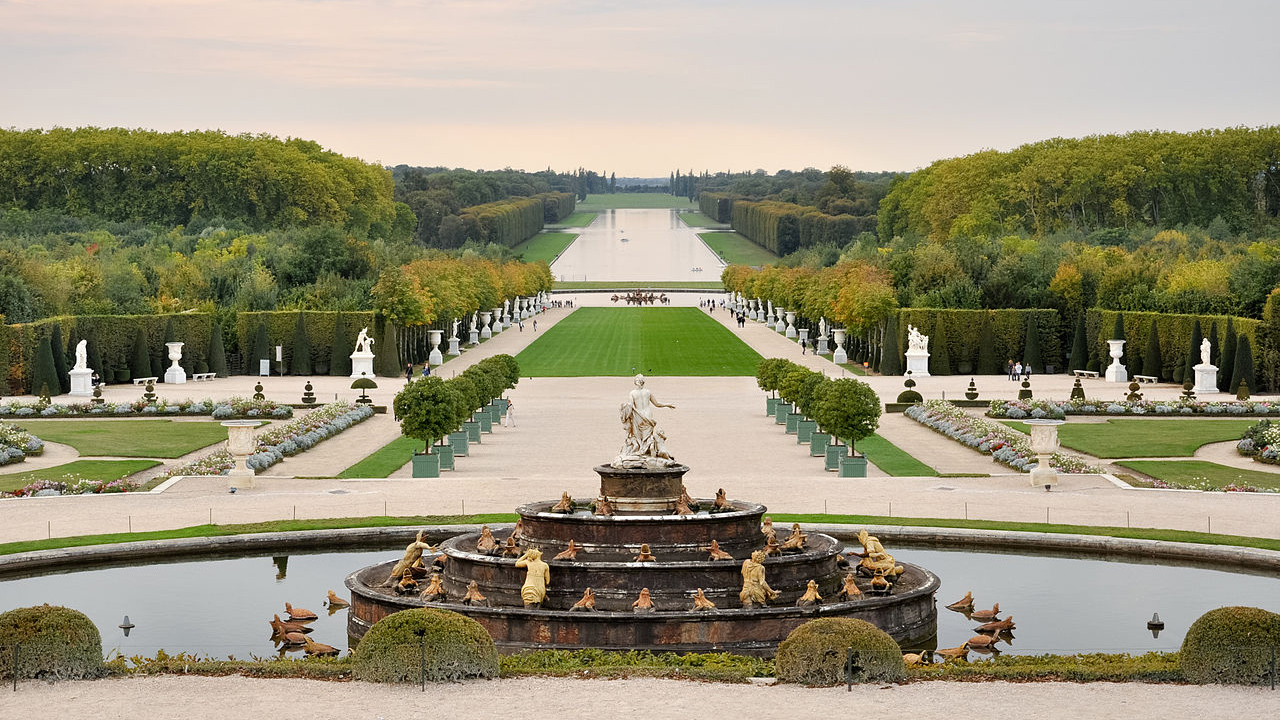 Another classic of Paris! Only 30 minutes aways from Paris and easily accesible through public transportation. You can visit the Palace, its gardens and the domains that have seen generations and generations of royalty and history that changed France's history and the World as well.
You can take a walk around its gardens enjoying each area filled with beautiful sculptures and french landscaping. If the weather is good, don't miss the opportunity of having a picnic which will definitely be one of the best lunches of your life.
The ticket to the Palace costs 16€ and access to the gardens is free almost everyday, except on days where there is fountain shows where you'll have to pay an additional fee.
We suggest booking our Tour that includes skip-the-line tickets to better enjoyment on your day in the Palace of Versailles as lines can be daunting almost everyday of the year.
The Seine
Paris is also known as the "City of Light" and the best way to comprehend where that nickname comes from is to walk around its streets at night by the River Seine.
This river splits the city in two halves –Rive Gauche and Rive Droit (literally River Right and River Left)- and you can walk by it on the famous Quays that offer a variety of restaurants, places to hang out, and even a beach in summer. You can also hop on one of the many boats that will give you a tour of the city from water. You can book tickets here.
While you are at it, you'll see amazing bridges, among them Pont des Arts (also known as The Bridge of Locks), Pont Alexandre III (that takes you to Invalides) and Pont Neuf, literally New Bridge which is actually the oldest one in the city.
If you only have a couple of days and want to enjoy this city to the max we suggest you booking our "Paris in 1 day" tour which is a 4 hs. tour covering the most importante places in the city.
To get around the city, and even knowing how to get from the airport to your hotel, we suggest you reading our useful guide: How to get to the city center of Paris from the airport.